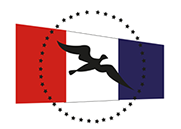 CIVIL AND NAVAL ENGINEERING
Since 2017, the group has developed its civil and naval engineering department both in the fluvial and in the
maritime area of Argentina. Our first work was the assembling of the dock for cereal loading in the Renova terminal,
in the port of San Lorenzo, province of Santa Fe. Owing to new alliances with major services' suppliers, we were able
to offer a new modality of assembling of gangways and loading and transshipment galleries which are
unique in the market.
There are current plans to carry out two future projects during the ongoing year,
also in the province of Santa Fe.
Main features
Total length 114.60 m
Length in flotation (at design draft) 112.25 m
Molded sleeve 18.00 m
Molded strut 9.00 m
Draft design 6.65 m
Openwork of scantling 7.00 m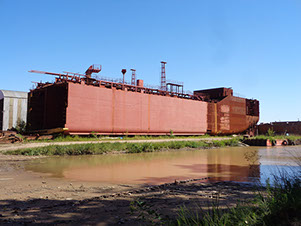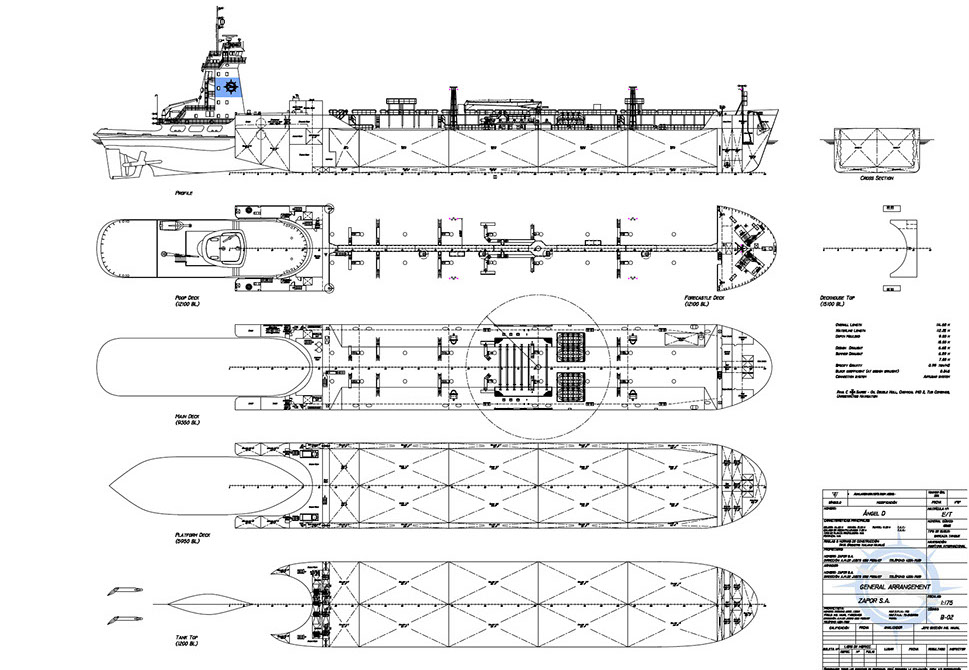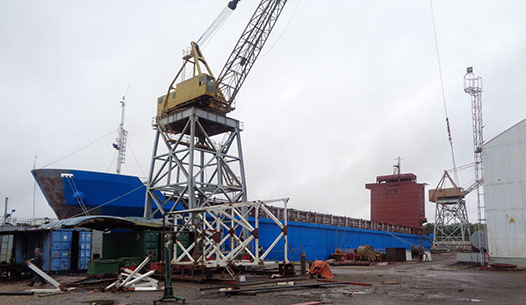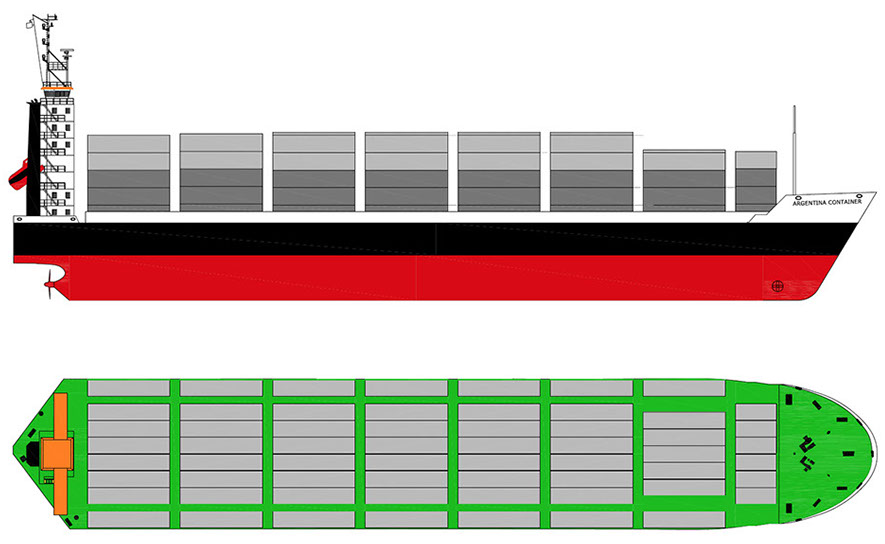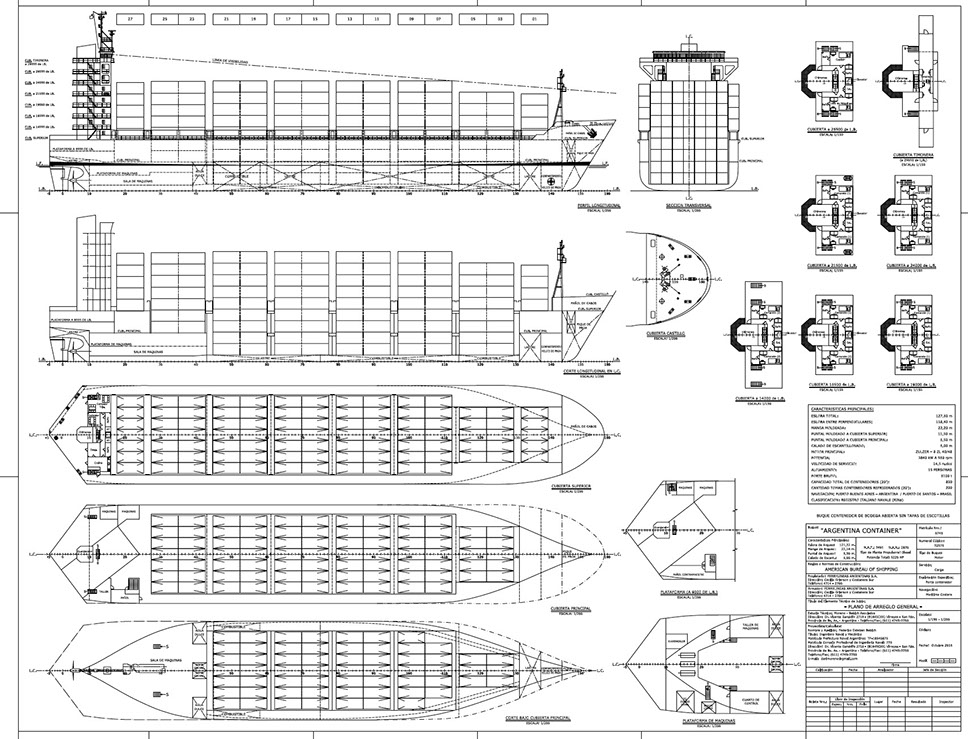 CONSTRUCTION CEREAL PORTS
RENOVA dock
dock T6
TRANSFER OF GALLERIES
MOUNTING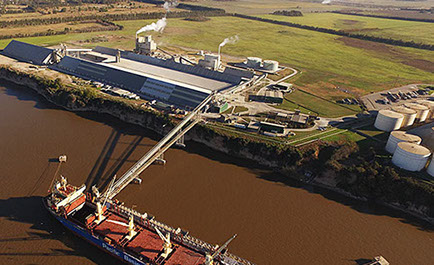 info@serviciosmaritimos.com
salvamento@serviciosmaritimos.com
Buenos Aires, Argentina
Av. Alicia Moreau de Justo 1050
1ª Piso Of. "226/277", (1107) - CABA
T.: (+5411) 5263-9633

Asunción, Paraguay
Humaintá 145 c/ Ntra. Sra. de la Asunción.
Edificio Planeta - Piso 12
T: (+595 21) 445 571
Fax: (+595 21) 497 068
© Servicios maritimos, 2018. All rights reserved.
Uruguay
Rambla 25 de Agosto de 1825 Nº.318
Piso 3 Of.301
T: 00 598 2915 3262
Fax: 00 598 2915 3262 - int. 29