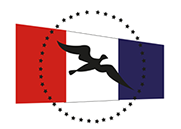 SHIP TO SHIP - LIGHTERAGE - TOP OFF
We offer assistance service for a safe berthing of the ships that carry out lighterage or top off.
These operations are conducted in cooperation with the Argentinean company Service Management S.A.,
to whom we provide the necessary materials and certified technical staff to conduct safe and efficient maneuvers.
Among the materials, we can find Yokohama bumpers, sling,
wires and cranes.
info@serviciosmaritimos.com
salvamento@serviciosmaritimos.com
Buenos Aires, Argentina
Av. Alicia Moreau de Justo 1050
1ª Piso Of. "226/277", (1107) - CABA
T.: (+5411) 5263-9633

Asunción, Paraguay
Humaintá 145 c/ Ntra. Sra. de la Asunción.
Edificio Planeta - Piso 12
T: (+595 21) 445 571
Fax: (+595 21) 497 068
© Servicios maritimos, 2018. All rights reserved.
Uruguay
Rambla 25 de Agosto de 1825 Nº.318
Piso 3 Of.301
T: 00 598 2915 3262
Fax: 00 598 2915 3262 - int. 29